DBC School

School Features
School characteristics
We care for the needs of each student of ours to achieve their dreams with a full support by experienced instructors.
Point01We get you acquire well-balanced "Speaking, Listening and Writing" skills and develop human resources who can play on a global stage (Class)
We provide you with activities to practice speaking by theme at all levels to aim for "Useful Japanese". Our students are inspiring each other to improve communication skills by interacting with their classmates and discussion, debate or presentation about various topics such as their home country's cuisine and social topics.
We also provide you with opportunities where you can apply what they learn in their class. (e.g. Kanji contest, Speech contest, Composition contest).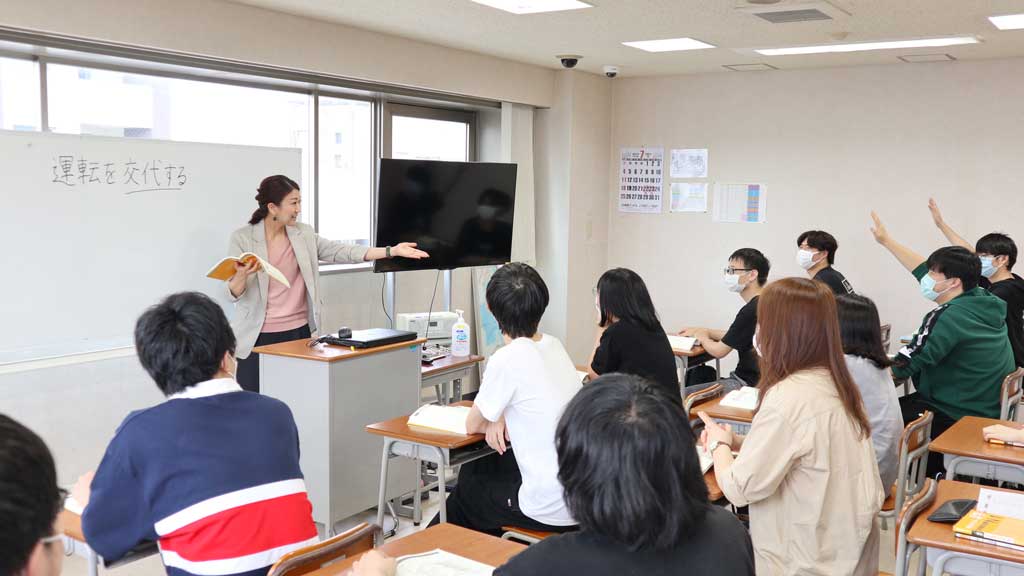 Point02A through examination-preparation and guidance counseling towards their first-choice of school, and many achievements passing entrance examinations for universities and graduate schools that are difficult to enter (Path)
An interview will be held every term, and we have a guidance counseling thoroughly for each student's future path. A guidance counseling room has a space to browse school documents, and you can talk to the experienced teachers and practice an interview. We also provide you with an environment where you can walk a path together with our teachers by offering information about designated school's recommendation system and about those who passed the exam in the previous year on the bulletin board and giving school information in the class.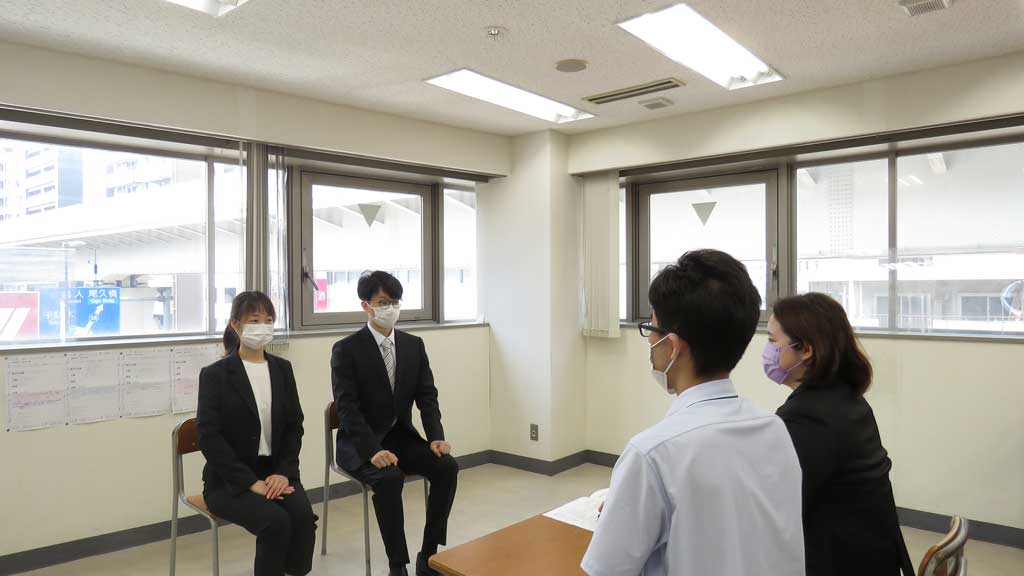 Point03Gain practical Japanese by taking part in various activities and experience Japanese culture
We assist students to increase their awareness of learning by Speech contest, Kanji contest and Composition contest.
BBQ in spring will make them to deepen a friendship with your classmates.
There are opportunities to talk to local people by visiting the high court and a newspaper and meeting with local students. We also have fun activities such as Shuji-Japanese calligraphy, wearing yukata and Christmas party.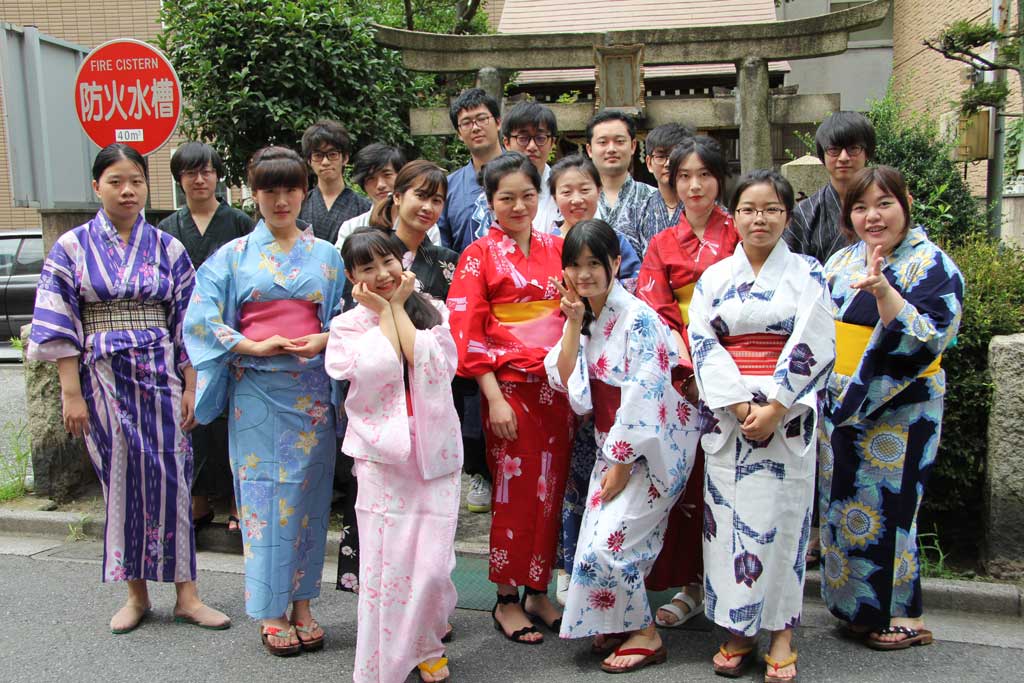 Student Dormitory
Dormitory-type. We will refer other property if full, but RATE MIGHT DIFFERS. (Currency unit: JPY)
Room Type
Quadruple
Quintuplet (large room)
Entrance fee
JPY30,000
Facility fee
JPY10,000
Deposit
JPY10,000
Returned on moving out.
Actual amount will be charge if you make damage to the room
or to the equipment of the room
Monthly fee
JPY30,000
Utility expense
Actual cost
Initial payment
(6 months)
JPY230,000
Common facilities
Bathroom(shower), toilet, kitchen, washing machine, microwave, refrigerator, air conditioning, internet
Room facilities
Desk, chair, bedding(free), closet
Location
3 minutes on foot to school
Nearest station: 4 minutes on foot from Nippori
Teaching staff
"DBC" that is short for Dynamic Business College has another message below.

「Dream "Have a big dream always"」「Belief "Have a strong belief"」「Challenge " Keep on challenging"」

If you think and act initiatively and never give up, it will lead you to good result. DBC will provide you curriculums that suit for each student, enjoyable classes and school life that you would look forward to coming to school everyday. We will do our very best to support your dreams.

Satoshi Hasegawa Principal
What made you make up your mind to study abroad in Japan?

Teachers and office staff will support you to achieve your goals and make your dreams come true in Dynamic Business College.

We are forcusing on "Communication" and working on teaching "Language proficiency" in everyday class. There are class activities to learn Japanese culture and customs aside from language. I wish you will learn while having fun.

Let's start study abroad life in Japan to begin with "Hajimemashite" and "Konnichiwa"!

Masayo Sakamoto Head Teacher
It takes a lot of courage to challenge that you have never tried before. It takes more courage to do that by going to abroad. However, once you take one step with your courage, it will broaden a new world.

Imagine chatting with your classmates and teachers, experience four seasons, working as a part-time job and tasting Japanese cuisine... It is exciting to think of study abroad life, isn't it?

Why don't you have these exciting experience together in Japan?

Makoto Yamashita Instructor
ACCESS
2-51-8, Nishinippori, Arakawa-ku, Tokyo 116-0013
TEL: +81-3-3802-8810
*5 minutes on foot from JR Nippori station