Shinjuku School

School Features
School characteristics
Point01We fulfill the needs of our students through a multi-tiered system of guidance towards advanced education opportunities.
We provide a variety of services for our students, such as homeroom class counseling, individual counseling for students advancing to college, and "Advanced Education Center" (SSS – Shinjuku School Application Support Team) services which offer application support to provide the necessary paperwork in applying for entrance exams, enrollment, etc.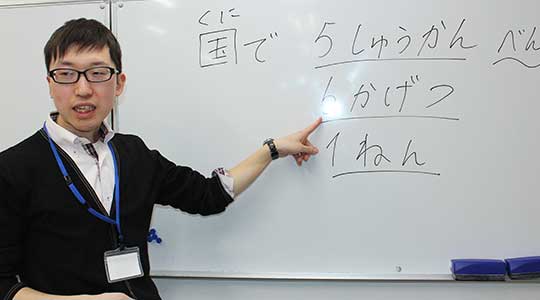 Point02We value the experience of having "fun."
We want our students to have a comprehensive experience, including various aspects of Japanese culture, and contemporary Japanese society. When students have an enjoyable experience, it naturally comes with many surprises and discoveries. We provide time for fun, both inside and outside the classroom. For example, we have a "Happy Tree" which is a place where students can share the many enjoyable activities we offer, such as the off-campus learning experiences we conduct each term, the yukata kimono-wearing workshops for each class, and even students' individual fun experiences.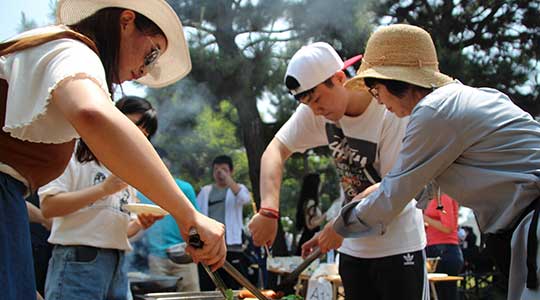 Point03Why we contribute to the local region
One of our missions is to work together with local communities to help develop talented young people who can build bridges between Japan and the rest of the world. We have continued to engage our region through cultural exchange, including the organization of visits to nursing homes, nursery schools, stamp collection gatherings, library readings, and volunteering for festivals such as Obon.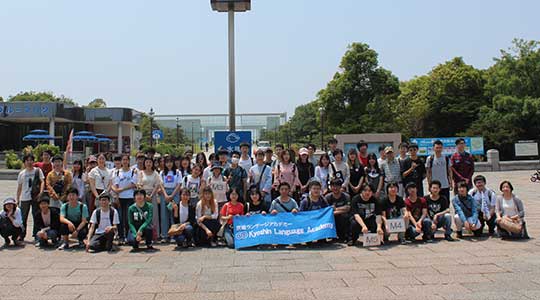 Student Dormitory
We will refer property upon request.
Teaching staff
Hello, everyone. I wonder about students' reasons for choosing to study in Japan in this, an era in which automatic translation technology will be developed in the neer future. Merely studying Japanese is something you can surely do in your own home country. It is my hope that everyone will experience first-hand here the things that you would not be able to experience without coming to Japan; not only what you can study, but also the ways of thinking and cultural practices of the Japanese people, as well as the various kinds of stimuli you can receive from this society. All of the teachers here will do everything they can do support you, so that this study abroad experience in Japan can be a great step toward the realization of your dreams.

Mai Moriizumi Principal of Shinjuku School
Since I became a Japanese teacher 15 years ago, I have taught Japanese to a great number of students. Japanese language consists three kinds of characters, so students tend to think character study continues forever and tend to get tired after starting learning Kanji. Everyone who chooses to study such a language is a great challenger. I will make study for the challengers "more cheerful and fun". In addition, for those who are thinking of "entering Japanese Education" or "finding employment in Japan", I'll always offer consultation and teach "sometimes strictly."

Taro Imai  Head Teacher
ACCESS
TCK Building 3F,4F,
2-18-18, Nishiwaseda, Shinjuku-ku, Tokyo 169-0051
TEL: +81-3-6205-6651
*10 minutes on foot from JR Takadanobaba station
*3 minutes on foot from Tokyo Metro fukutoshin line Nishi-waseda Station