OLJ School

School Features
School characteristics
Point01Provision of a place for practical Japanese usage
Our school provides our students with a learning environment equipped to meet all their language-learning needs. Our students will be able to stand on their own feet here in Japan by honing their problem-solving and self-expression skills using Japanese through real-time practice not just in the classroom, but the entire school as well.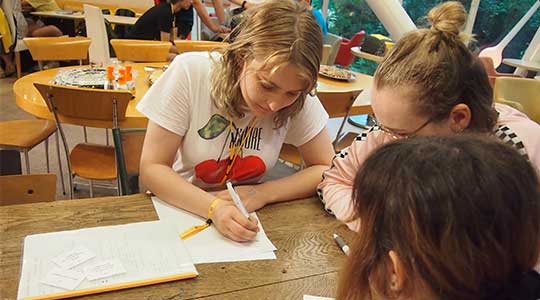 Point02Provision of Bilingual Counseling on University Admission by Our Professional Staff
We provide effective, high quality bilingual guidance for anyone looking to enrol in a university here in Japan, regardless of your proficiency in Japanese.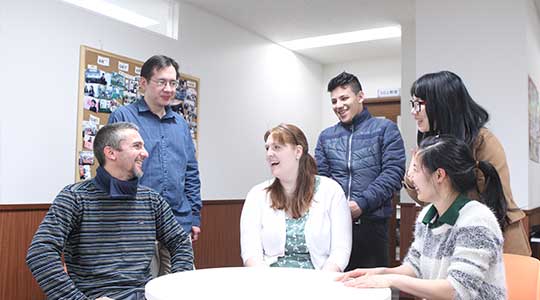 Point03rovision of a learning environment where a student's individuality is acknowledged
We do not evaluate our students purely based on their Japanese proficiency. We also take into account our students' various personalities, expertise and skills, and provide a place for them to realize their full potentials. Our students' individuality is an integral element of our school's education philosophy.。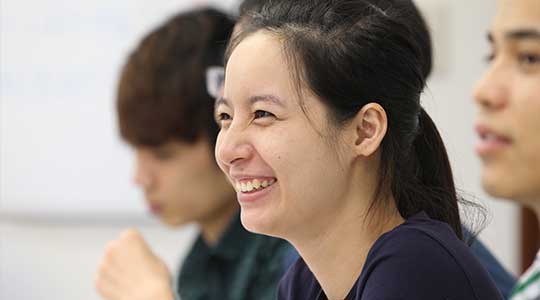 Student Dormitory
We will refer other property if full, but RATE MIGHT DIFFERS. (Currency unit: JPY)
Room Type
Type A (Double) Shared Type
Type B (Single) Studio Type
Entrance fee
30,000
16,000
Deposit
20,000
–
Rent/month
35,000 – 38,000
35,000
Utilities/month
included in rent
actual cost (electricity only)
Beddings
10,000
10,000
Deposit
(maintenance fee included)
–
70,000

*1

Facility usage fee
–
70,000

*2

Initial payment
(3 months)
165,000 – 174,000
377,000
Common facilities
kitchen, living, yard, shower, toilet, washing machine, cable TV, PC
living, study room, bicycle park, laundry
Room facilities
bed, air conditioning, desk, chair, internet
bed, desk, chair, kitchen, refrigerator, air conditioner, storage, bath, toilet, internet
Location
25 minutes on foot to school (2.0km)
40 minutes on foot and by train to school
5 minutes on foot from Fujimidai station
*1 It will be refunded after deducting 22,000 as cleaning fee and 8,000 as maintenance fee.
*2 One-time fee only at the time of contract
Teaching staff
school, we encourage you to study about Japanese culture and lifestyle, or about specialist fields as needed, towards not only learning the language but also achieving your individual goals. Wouldn't you like to come have fun learning the Japanese language in Shinjuku, located right in the centre of Tokyo in an area that is full of young people?

Minoru Kiryu OLJ School Principal
I think all of you who is trying to dive into the new world of "foreign countries" has a wonderful spirit of challenge. Even after coming to Japan, I want you to keep that feeling and try various things. It is said that "wants" is necessary for humans to grow. Please try anything you want such as "I want to do", "I want to see", and "I want to eat". I want you to live a fulfilling study abroad life by fulfilling many desires.

Erika Seki   Office Manager
ACCESS
UBG Higashi Ikebukuro Building 2F,3F,
2-23-2, Higashiikebukuro, Toshima-ku, Tokyo 170-0013
TEL: +81-3-6709-0585
*8 minutes on foot from JR Otsuka station