We held 5th KLA Japanese Essay Contest
The Kyoshin Language Academy Group (KLA Group) holds a Japanese Essay Contest every year for international students enrolled in group schools in Japan and overseas.
The KLA Japanese Essay Contest was held again in 2021!
The theme of this year's essay is "Future (Mirai)".
We asked students to write their own essay about the "future" that everyone studying Japanese in the KLA group envisions.
A total of 120 copies of essays were applied from 12 schools in Japan and included overseas who are waiting for entry to Japan and taking online classes, and 12 of them got the prize.
Among them, the beginner's section has 1 gold prize, 1 silver prize, 2 bronze prizes, and the intermediate and advanced section have 1 gold prize, 1 silver prize, and 5 bronze prizes.
| Outline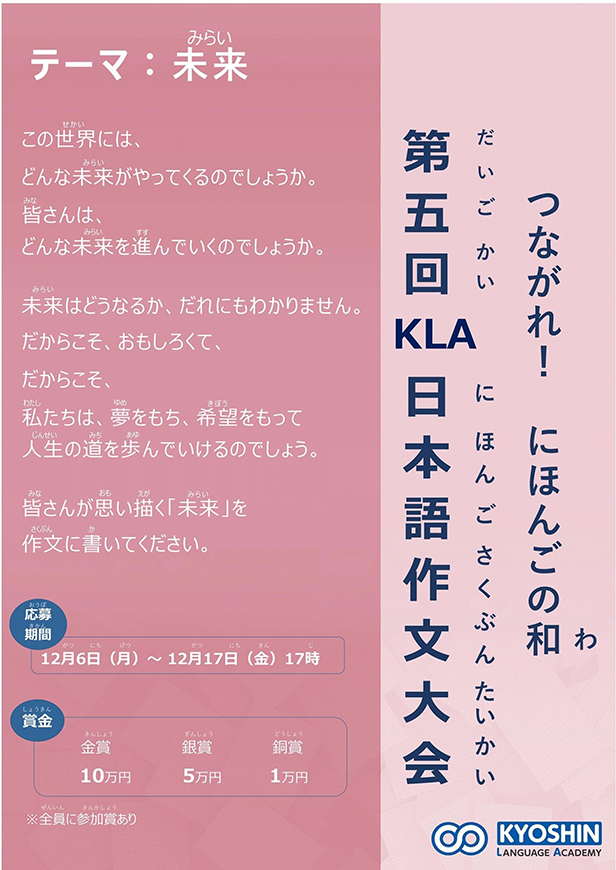 | Result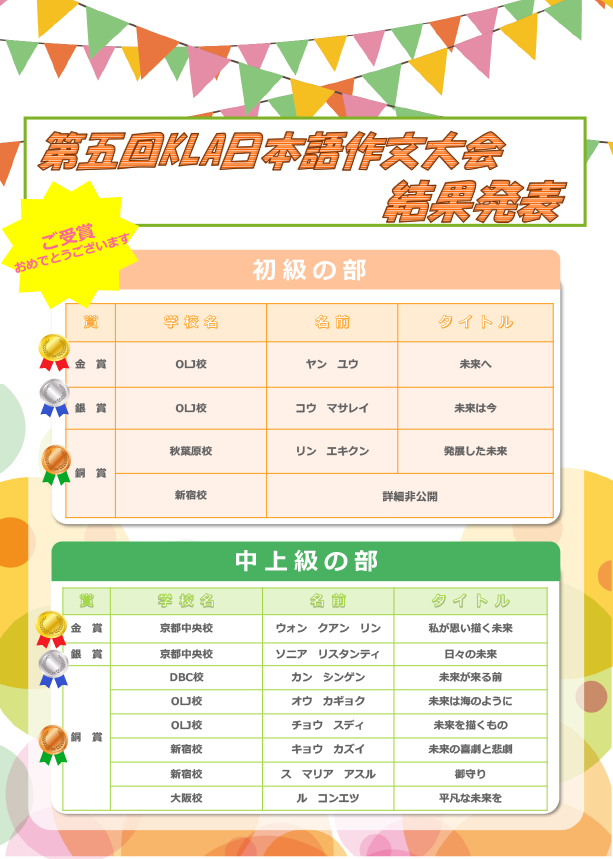 Total number of Applications: 120
*Number of Applications from students who are waiting for entry to Japan: 45!
Congratulations to all the prized winners!
The prized-winning works will be published in a booklet, which will be read by many people, and more people will know the wonders of KLA students. Please wait for a while until publication.
Thank you for submitting many wonderful works!
We are looking forward to many applications next time!
*********
click here for Kyoshin Language Academy Facebook (English)
click here Kyoshin Language Academy Instagram (English)
*********